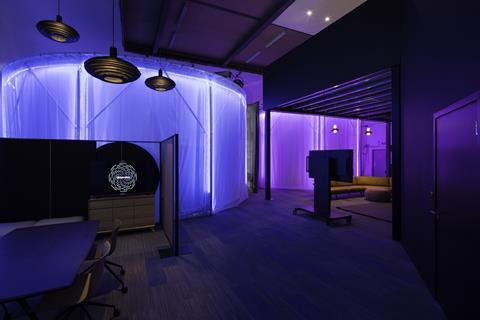 Dimension, Europe's most advanced 3D capture studio, has opened in South London. One of its first clients is Sky VR, which will use Dimension to produce "unique experiences across drama, sport and documentaries."
Immersive media company Hammerhead, Digital Catapult and Microsoft Mixed Reality Capture Studio are behind Dimension, which they say enables immersive content to be produced with a greater level of realism than ever before.
It specialises in the creation of virtual humans, having been fitted with 106 cameras to enable life-like capture quality from every angle.
Production and animation houses can book the studio on a commercial basis, and it's also available to researchers working in the immersive field.
"Dimension enables production of extraordinarily life-like digital assets making stories, experiences and applications even more compelling," said Dr Jeremy Silver, CEO of Digital Catapult. "Compared to current animated content, the potential impact of truly lifelike VR/AR/MR experiences is enormous putting the UK at the heart of the immersive industry."
"We look forward to working with creative companies, such as Sky, to harness this game-changing technology in exciting new ways," adds Simon Windsor, Joint Managing Director of Hammerhead.