Deloitte's technology, media and telecommunications group predicts big things for 8K next year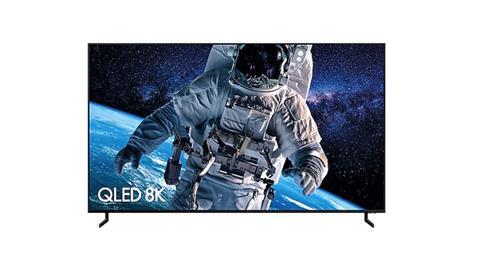 Deloitte has issued its annual set of tech predictions, which includes 8K TV sales generating £2.5 billion globally in 2021.
The predications are made by Deloitte's technology, media and telecommunications (TMT). It believes 1m 8K TVs will be sold globally in 2021, bringing in a revenue of £2.5 billion.
The average selling price of an 8K set is currently more than seven times that of the average television sold, but it's expected that the entry-level price of an 8K TV may fall to the critical £1,000 level by the end of 2021.
But 8K content won't be in an abundant supply, with Deloitte predicting less than 0.1% of all video content created in 2021 will be in 8K. There will, however, be plenty of upscaled, remastered content to watch in 8K as well as 8K footage shot on smartphones.
Dan Ison, lead partner for telecoms, media and entertainment at Deloitte, said: "8K's sheer size and definition will see it used as a one screen fits all – to watch cinema-quality content, deliver the best home-working experiences, participate in life-size fitness classes and show-off artworks, fish tanks and fireplaces when not in use.
"The timing of 8K's launch may prove its secret to success. Televisions were one of the most popular devices bought during the first lockdown, and the launch of 8K will tempt many more to upgrade to a new screen whilst we spend more time at home.
"The lack of native 8K content is not likely to be a major issue for consumers contemplating 8K sets. All 4K is readily upscaled to 8K using AI capabilities on the TV set, and there is now ample 4K content via on-demand and broadcast platforms."