The listing values ADF at £37.8 million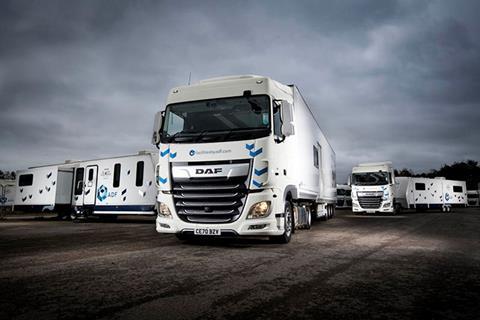 Facilities by ADF has raised £15 million through listing on the stock exchange.
It announced the admission of its entire issued ordinary share capital to trading on AIM, a market operated by the London Stock Exchange, on 5 January, and the result values the company at £37.8 million.
The fundraising included the placing of 30,000,000 new ordinary shares, raising gross proceeds of £15 million for the company and 6,788,000 existing ordinary shares, raising gross proceeds of £3.4m for certain selling shareholders, in each case at the placing price of 50p.
Founded in 1992 in Bridgend, Wales, ADF provides premium on-location production facilities with its over 500 vehicles, offering spaces for make-up, costume and artiste trailers, production offices, mobile bathrooms, diners, school rooms, and so on. It has worked with companies such as Netflix, Sky, BBC, ITV, Disney, HBO, and Apple, and productions such as The Crown, Gangs of London, and Peaky Blinders. ADF is estimated to have a 35% market share of providing such facilities to the UK HETV market.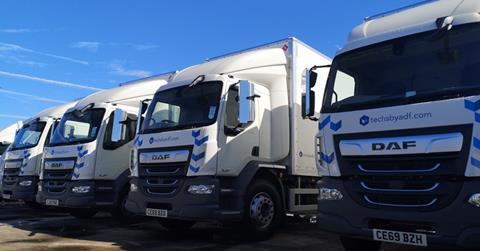 The money raised will be used to acquire new equipment to deal with the growing demand in the industry, and to strengthen the company's balance sheet.
ADF chairman John Richards said: "ADF is delighted to now be listed on AIM at such an exciting time for the business and for the British Film and High-End TV industry. The funds raised will further strengthen the company's financial position in continuing to meet increasing demand and will also raise the Company's profile as a leading provider of premium facilities to the film and HETV industry.

"I am grateful for all the hard work of our team and the support of shareholders. We look forward to life on the public markets and to the opportunities that it brings to our Company."

Marsden Proctor, CEO, added: "The UK is enjoying a boom in investment in infrastructure and High-End TV & Film production. Driven by the world's streaming giants and their subscribers' insatiable appetite for box sets & films.
"According to the British Film Institute making film and High-End TV shows in 2021 will have hit £6bn, more than double the spend in 2020. As an established business with a reputation for excellence, high quality production facilities and a strong network of contacts throughout the industry, we are very confident in the long-term opportunities for the Company."