The cloud playout of A+E Networks UK's 30 channels can be remotely managed, with services also able to scale up and down on demand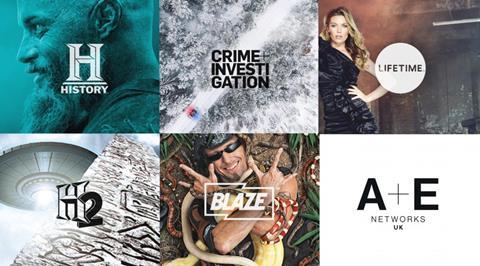 A+E Networks UK has moved the playout of all 30 of its channels in Europe to the cloud.
The channels are being transitioned over to cloud-managed broadcast services company Amagi, which is running on Amazon Web Services (AWS).
A+E Networks UK partners with 360+ pay TV operators to broadcast channels throughout Poland, the Nordics, Benelux, Central Europe, the Middle East, and Africa.
23 of the A+E Networks channels in Europe that are moving from traditional to cloud playout are from A+E Networks UK, while the other 7 channels are from A+E Networks Italia, which is based in Rome.
The delivery of these channels will now transfer to Amagi, which is using its self-built Cloudport platform, running on AWS cloud infrastructure, for the end-to-end broadcast workflows and managed playout services.
More than 50,000 hours of content has been ingested to the cloud, where the playout and delivery of the 30 channels is managed over IP, satellite and fibre infrastructure. With the content now in the cloud, A+E Networks can manage the broadcast of these channels remotely, which has proved beneficial during lockdown.
Matt Westrup, vice president of technology and operations, A+E Networks EMEA, said: "This partnership is an important milestone in our goal to create an effective, scalable and future-facing operations in the cloud. With the level of visibility, agility and control the cloud offers, we can now manage our broadcast operations in EMEA remotely and this has been a huge advantage for us especially during the Covid-19 pandemic".
Baskar Subramanian, CEO, Amagi, adds: "Our partnership with a renowned brand such as A+E Networks UK is testament to the broadcast-grade reliability and operational maturity that Amagi's cloud-managed services on AWS is delivering on a global scale."