Hound Dog Post is aimed at production facilities wanting to secure post talent outside the traditional post facilities model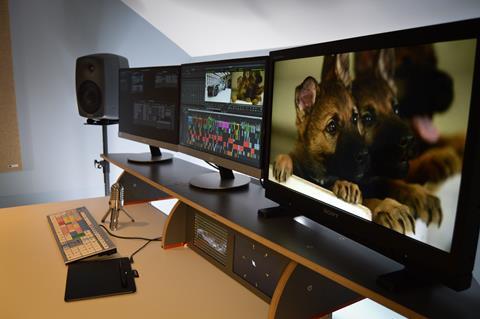 Post-production talent agency, Hound Dog Post, has launched, providing access to editors, colourists, dubbing mixers and VFX artists who are all geared up to work from home. The website also lists facilities that enable cloud-based post-production workflows.
Hound Dog Post has been created by husband and wife team, Eben Clancy and Lauren Devere. The pair also own the 'pop up' post house Phantom Sun, which opened in 2015.
Clancy said: "For a number of years now, we've wanted to give a platform to the growing number of people that operate outside the traditional post facilities model. Pre-Covid-19, almost all our audio work was being done remotely by freelance dubbing mixers using their own facilities. The same for VFX. We were also seeing a growing number of editors and colourists who had invested in their own kit. The pandemic has meant that we've brought forward our plans to build that platform by a couple of years.
"The marketplace is ideally suited to production companies that have some in-house post-production capabilities and are looking for the additional services usually offered by high-end post houses without the inflated facility charges. They can cherry pick the people they need or put together a complete post-production package, from ingest to delivery. The marketplace is also available to post facilities that have grown confident in working remotely and are looking for an expanded freelance talent pool."
Devere added: "Working from home has never been more important and we really wanted to reflect that in Hound Dog Post. The site focuses on people who are working from their own space and champions the diversity that brings. Work-Life-Home balance is the theme and it resonates with a lot of people who don't want to rush back into the old way of doing things.
"We wanted to keep the site clean and simple and we've encouraged talent, who are listing services, to include pictures as well as detailed credit lists. There are a number of tick boxes and drop down options that make it very easy for freelancers to fill out listings and for producers to search for and filter out the services they are looking for."