There's been a massive increase in attacks, with hackers offering 'date night' packages using stolen account details and restaurant rewards points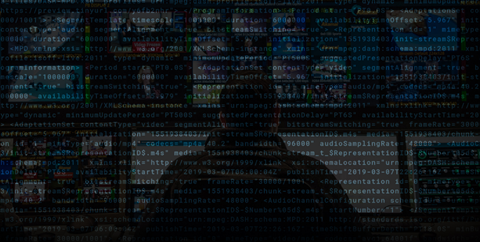 A survey from Akamai says there's been a 63% year-over-year increase in attacks against the video media sector, and huge increases – 630% and 208% year-over-year – specifically in attacks against broadcast TV and video sites, respectively.
Akamai's State of the Internet / Security report reveals the US was the top source for 'credential stuffing' attacks against media companies (1.1 billion in 2019, an increase of 162% from the previous year).
There was a large spike in malicious login attempts against European video service providers and broadcasters during the first quarter of 2020.
One attack in late March, during lockdown, directed nearly 350,000,000 attempts against a single service provider over a 24-hour period.
Additionally, an unnamed "well known" broadcaster was hit with a barrage of attacks over the course of the quarter with peaks that ranged in the billions.
Many of the attacks attempt to compromise access to premium content and personal data, says Akamai security researcher, Steve Ragan.
Interestingly, Reagan says: "We've observed a trend in which criminals are combining credentials from a media account with access to stolen rewards points from local restaurants and marketing the nefarious offering as 'date night' packages. Once the criminals get a hold of the geographic location information in the compromised accounts, they can match them up to be sold as dinner and a movie."
The Akamai 2020 State of the Internet / Security Report is available here.