Designed for editors, colourists and vfx artists, the Blackmagic eGPU aims to brings desktop-class performance to a laptop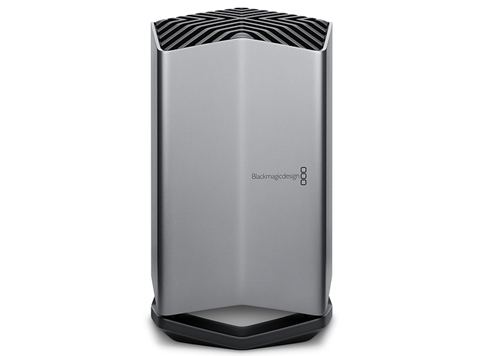 Blackmagic Design and Apple have collaborated on an external graphics processor (GPU) that brings "desktop-class graphics performance" to the MacBook Pro laptop.
The Blackmagic eGPU is billed as a high performance graphics processor for pro creative software such as DaVinci Resolve.
"It adds the performance customers need for truly immersive, more realistic looking 3D game and VR experiences."
It's aimed at professional video editors, colourists and visual effects artists who want the power of a desktop class GPU added to their MacBook Pro.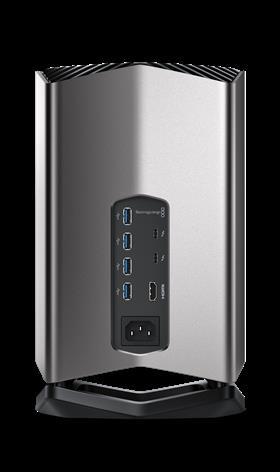 It plugs into a MacBook Pro via Thunderbolt 3 ports.
The Blackmagic eGPU costs US$699 (£535), and is available on Apple.com and in select Apple Retail stores.
Designed in collaboration with Apple, the Blackmagic eGPU features a built-in Radeon Pro 580 graphic processor, two Thunderbolt 3 ports, HDMI 2.0, 85W of charging power and four USB 3.1 connections.
"The Blackmagic eGPU is the world's first eGPU designed specifically for accelerating professional video workflows with DaVinci Resolve," said Blackmagic Design CEO Grant Petty. "It also adds the performance customers need for truly immersive, more realistic looking 3D game and VR experiences."