LED lighting specialist invests in new kit to cater for Channel 4 gameshow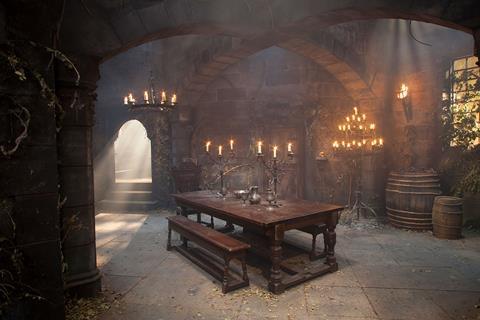 Aurora Lighting has invested in a range of new lighting kit specifically for the latest series of Channel 4's The Crystal Maze.
Aurora collaborated with lighting designer Gurdip Mahal and gaffers James Tinsley and Adam Mitchell on the show.
In particular, Aurora invested in a range of low energy LED products for The Crystal Maze.
Lights supplied included Chroma-Q Space Force, Rosco Silk 210s and Mole Richardson 400w Vari Soft heads to deliver controllable, even illumination.
Meanwhile, SGM P5s, Phillips SL Strip and Chroma-Q Colorforce added texture and effects throughout the set.
The scale of the set, created by series designer James Dillon at The Bottle Yard, Bristol, required a flexible lighting package that could both maintain ambient levels and shift easily between the moods created to accompany each specific area.
The crew installed a variety of automated fixtures including Martin MAC Viper Profile, Clay Paky Sharpy and GLP X-4s, which allow swift alterations between moods or the addition of colour and movement to assist in highlighting action. The crew also incorporated a number of Fresnels into the design, used to mirror the tungsten warmth of the original show.
Project manager Ben Taylor said: "Gurdip and the whole production crew have been wonderfully creative in building custom looks for each challenge zone that manage to reflect the feel of the original series but with a clever modern touch".