The cloud-based platform automates the animation of 3D characters and avatars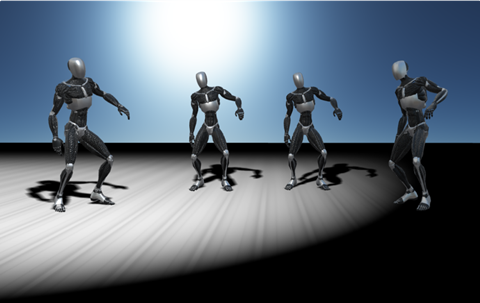 Autodesk has invested an undisclosed amount in AI-powered cloud-based 3D mo-cap platform RADiCAL. The move follows Autodesk's recent acquisitions of cloud services Moxion and LoUPE.
RADiCAL's proprietary AI combines deep learning, human biomechanics, and computer graphics to estimate, track, and reproduce skeletal joint rotations in 3D from a single conventional video feed.
This data can be used to automate the animation of 3D characters and avatars, and requires no special hardware, training or custom coding.
Autodesk says its investment will fuel RADiCAL's efforts to further advance its AI to serve a growing community, and support professional animation and VFX workflows. Its customers include Surreal, a web-based virtual event platform incorporates real time avatars into its projects using RADiCAL.
Diana Colella, senior vice president, Autodesk Media & Entertainment, said: "RADiCAL's accessible, easy to use solution appeals to up-and-coming artists and next gen content creators. We look forward to working with RADiCAL to extend the sophisticated AI engine powering its solution to put collaborative real-time motion capture capabilities in the hands of additional professional creators. As we continue to build out our vision for cloud-based content-creation, partners are key to driving innovation."
Gavan Gravesen, founder & CEO, RADiCAL, added: "We have deep roots in media and entertainment technology development, and many of us are long time users of tools like Maya and 3ds Max. We're thrilled Autodesk is supporting our mission to become the market standard for fast, accessible, and advanced 3D motion capture. This investment will help us expand the capabilities of our AI, scale our cloud infrastructure, and uplevel collaborative editorial features for the film, television and games markets."
Nick Grant, co-founder and chief product officer, Surreal, said: "RADiCAL's innovative technology is a game-changer for Surreal, enabling platform presenters to engage with a live audience as if they were physically onsite. In addition, RADiCAL gives Surreal users dynamic control of avatar movement using only a single web camera. Likewise, capturing animation data at a user's location enables real-time user-controlled animations, and optimizes interactions that enhance the overall Surreal experience."