Entry-level S-series panel is aimed at home and small audio studios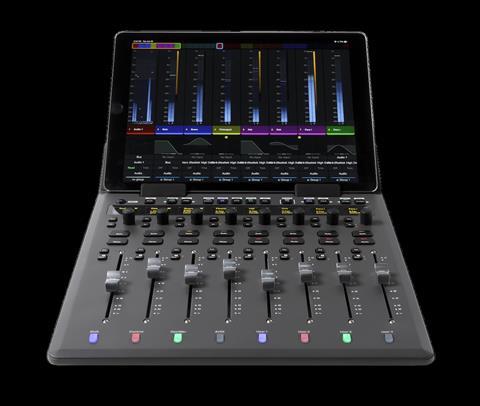 Avid has released a home studio version of its S-series audio control surfaces. The Avid S1 is designed for audio mixing and post-production and costs US$1,295 (£970).
In common with other panels in the series, including the 'industry-standard' Avid S6, the S1 is integrated with Pro Tools and Media Composer, with native support for non-Avid apps including Logic Pro, Cubase and Premiere Pro.
Avid says users can switch between apps and workstations "at the touch of a button, providing the most fluid editing and mixing experience."
The S1 also works with the Avid Control app for iOS and Android devices, providing
Avid S6-style metering and processing views to navigate large sessions more easily.
The device has touch-sensitive motorised faders and knobs and four units can be connected together to scale up the surface when required.
Rob D'Amico, director of product marketing, audio & video solutions at Avid, said: "We designed the Avid S1 control surface with home or smaller studios and budgets in mind. We strive to give customers the integrated hardware and software workflows they need to create the best sounding mixes. The Avid S1 enables users to create complex mixes without having to compromise on quality and opens up a world of capabilities never before possible with a control surface at this price."