It is cancelling all trade show participation for the next 60 days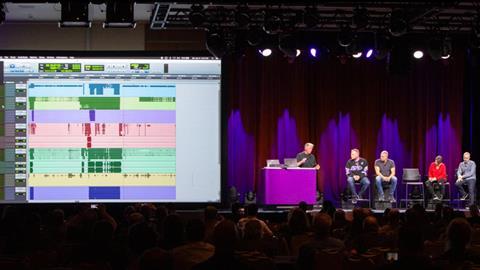 Avid has cancelled all appearances at trade conferences and large events for the next 60 days.
This means that the media technology company will not be participating in the NAB show 2020, and it has cancelled the Avid Connect 2020 conference.
This decision was made in conjunction with the Avid Customer Association's executive board, and is due to the ongoing coronavirus outbreak.
In place of these events, the business will reveal its new products in an online broadcast. This will take place in April, and relevant members of the community will be invited to virtually attend.
Later in the year - once public safety worries over Covid-19 have been covered – Avid plan to host regional Connect events in several locations worldwide.
Other companies out of NAB
Adobe
Ross Video
TVU Networks
Western Digital
Zaxcom
AJA
Nikon
CEO and President of Avid, Jeff Rosica, said of the announcement: "While these were difficult decisions for Avid, and for me personally, we feel strongly that helping stop the spread and severity of the COVID-19 virus is not just the job of governments and healthcare providers, but the responsibility of every individual, organization and corporation around the globe."
"We will take this opportunity to try new methods and experiment with different approaches to better engage with our clients, users and the community around the globe. Avid remains supportive of the NAB Show and looks forward to next year's event."
Avid are the latest of a number of companies to have pulled out of the NAB 2020 show, joining the likes of Adobe and Nikon.
NAB Show 2020 has put out a statement on the coronavirus outbreak, stating that about 96% of its exhibitors are still planning to attend. Of the 4% not able to go, over 80% are from China and unable to attend due to travel restrictions. It is also taking extra safety and hygiene precautions.
In addition, Vizrt has reiterated its commitment to the show.