BBC R&D is remote producing a series of gigs that are being live-streamed online from the Great Exhibition of the North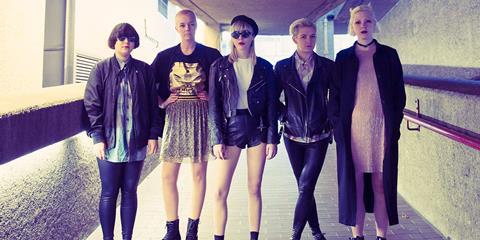 BBC Research & Development (BBC R&D) is live-streaming a series of performances from BBC 6 Music and BBC Music Introducing to the BBC Arts Live page using unmanned 4K cameras.
It is using components of two BBC R&D projects – SOMA (single operator mixing application) and IP Studio – to enable the live, remote production of the performances.
The gigs are being captured live from the Sage, Gateshead as part of the Great Exhibition of the North, by 'unoperated' 4K UHD cameras.
Various crops/cut-outs from the 4K wide shot are used to create 'virtual cameras', which are vision mixed live by a remote operator.
The live streaming began over the weekend and continues through to the end of next weekend.
The full list of gigs being live-streamed are:
Friday 22nd:
19:30: Skinny Pelembe
20:30: Nightmares on Wax
Saturday 23rd:
20:00: Tom Ravenscroft
21:00 Vessels
Sunday 24th:
19:30: Rafiki Jazz
20:25: Nadine Shah
Monday 25th:
20:00: She Drew the Gun
21:05: PINS (pictured above)
Friday 29th:
Time TBC: Roisin Murphy
Saturday 30th:
12:00: A Festival, A Parade
13:00: Chrystal
14:00: Dylan Cartlidge
15:00: Roxy Girls
16:00: Polo
17:00: Sam Fender
Sunday 1st:
20:00: Jim Ghedi
20:45: Paul Smith & Rachel Unthank
21:30: Kathryn Tickell