The research organisation reveals its recent innovative uses of artificial intelligence (AI) and machine learning (ML) for the BBC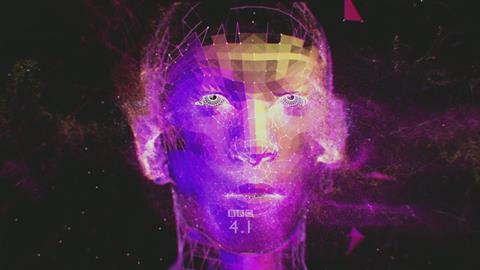 BBC R&D is currently experimenting with how ML and AI could be used to both automate live production and to search the BBC's archives "at scale".
Late last year, BBC 4 screened a night of AI-themed programming (pictured), with documentaries and a pioneering, albeit almost unwatchable, programme made entirely by algorithms.
This was made in conjunction with BBC R&D, working on how AI could be made to understand what content would work for a BBC 4 audience, find it in the BBC archive and edit it together into a piece of programming.
BBC R&D head of internet research and future services, George Wright, explained the background to the BBC 4 programme during a filmed panel discussion for Broadcast.
He said: "We had previously made a programme with BBC 4 examining the science of pop music, where we ingested 50 years of pop charts and attempted to work out what would be a hit and how to create a hit. So, that got close to moving on from ML and into AI."
Using this experience, BBC R&D, working with BBC 4, wanted to apply ML and AI to search inside the BBC's archive to find things that would "delight and surprise people, but also with a particular BBC 4 skew to it," said Wright.
"We got lucky quite quickly where the first programmes we showed them and said, 'These are the things that could be BBC 4 programmes', it got 8 out of 10 right. So, having done that we thought, this is plausible."
When the decision was made to turn the content selected by AI into a programme that would also be made with algorithms, Wright said, "It was really important for us that we didn't edit anything manually. If it was wrong or bad or boring, we'd change the algorithm. We do real-world research, we're not interested in fudging it. We would modify it and do it again."
Wight adds: "We then got really lucky because it showed us things that even the channel controller and the schedulers and the archivist had never seen in the archives before."
The clips may have been appropriate and unusual but the resulting few hours of edited content the AI came up with shows work needs to be done before algorithms can be confidently let loose on the creative editing of a piece of programming.
Wright admits: "The programme itself was quite an extraordinary show to watch. It felt like something else. It felt like a really strange television show. I don't think it's the way television shows will be made generally in the future. But as a way to move us on quite a bit, we're pretty pleased with it."
Find out more about BBC R&D's use of AI and the future for ML and AI in the full 25-minute panel discussion with George Wright and three other AI experts.