Upgrades Studio D at BBC Elstree Centre, and purchases lenses and camera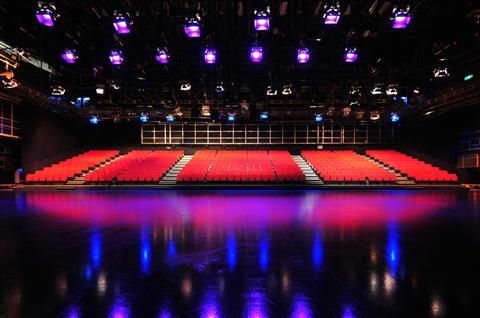 BBC Studioworks has made a series of technology investments across its studio portfolio.
At its BBC Elstree Centre facility, the communications infrastructure in Studio D is being upgraded to bring consistency to all seven of its TV studios.
BBC Studioworks has invested in 40 Bolero wireless beltpacks, allowing full roaming for the studio, dressing rooms and production offices.
It has also upgraded the studio and sound desk with Dante audio over IP networking to enhance audio workflows. BBC Studioworks has also provided interconnectivity with all its studios and post production edit suites
Meanwhile, BBC Studioworks has purchased more Fujinon lenses, with the addition of further UA14X4.5 BERD 4Ks, UA24X7.8 BERD 4Ks and accompanying Servo control kits.
It has also invested in a Sony HDC-P50 4K POV camera to meet demand from light entertainment and music show clients.
"This investment reinforces our ongoing commitment to providing a creative and innovative experience for our clients underpinned by premium technology," said John O'Callaghan, head of studios and post production at BBC Studioworks.
This investment follows Studioworks' communications upgrade in Elstree 8 & 9 and the purchase of new cameras and servers in 2019.