Four sound stages at BBC Roath Lock Studios in Cardiff available after Doctor Who moves to Wolf Studios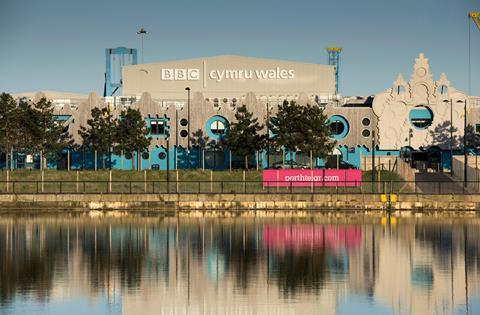 BBC Studioworks is adding four sound stages at BBC Roath Lock Studios in Cardiff to its portfolio of studios, effective immediately.
The stages were previously used for Doctor Who, which has now moved to nearby Wolf Studios. This leaves the four high-end, purpose-built stages, which range from 5,101 sq. ft-12, 318 sq. ft and are surrounded by ancillary areas that include 4,535 sq. ft of production office space, set and prop storage, wardrobe and hair and make-up rooms.
In addition, areas of eco-design at the facility, such as energy and water efficiency, materials, waste reduction and biodiversity, have achieved Building Research Establishment's Environmental Assessment Method (BREEAM) 'Outstanding' certification.
Andrew Moultrie, CEO, BBC Studioworks, said: "Roath Lock marks another important step in our growth plans as we look to expand geographically and assess opportunities across the entertainment industry.
"We hope our arrival in Cardiff will be the start of a long and successful relationship, enabling us to significantly contribute to the continued success of this vibrant and creative local sector."
Alan Bainbridge, director of BBC Workplace, added: "We are delighted to be working again with Studioworks, supporting sustainable productions in modern, purpose built facilities which are accessible to all and in a beautiful location with great transport links."
Gareth Powell, COO at BBC Cymru Wales, commented: "Roath Lock Studios has successfully produced Casualty, Pobol y Cwm, Doctor Who plus other shows since it opened in 2011. In that time Roath Lock Studios has made a major creative and economic contribution to the creative industries and been a springboard for the now flourishing drama production sector across South Wales.
"With production of Doctor Who now moving a short distance to Wolf Studios we look forward to a continued flow of production business using these facilities, overseen by BBC Studioworks."