It hopes to add nine sound stages, workshops, and production support facilities.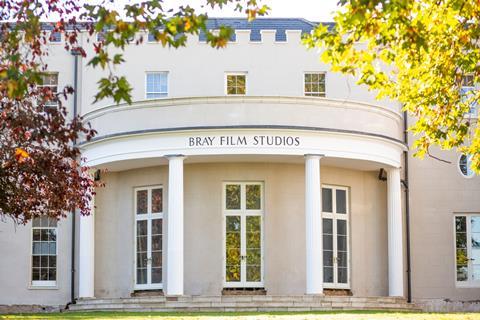 Bray Film Studios has proposed a major new development on its site.
The studio hopes to add nine new sound stages, workshops, and production facilities, and permanently retain a rehearsal building. This will add to the recent refurbishment of Bray's existing sound stages and addition of new stages, associated workshops, and production support buildings.
The owners have also committed to the restoration of an 18th-century grade II listed English country house at Down Place, the historic heart of the studios.
The plan has received a resolution to grant permission from the Royal Borough of Windsor and Maidenhead council, and aims to generate 1500 direct jobs on and off-site.
Adrian Wootton OBE, Chief Executive of the British Film Commission, said: "To see the revival and continued expansion of a studio as iconic as Bray Film Studios is hugely positive for the UK screen industries. It's an exciting time for our sector.
"The demand for content is at an all-time high, significant stage space developments and expansions are in the pipeline across the UK, and innovative partnerships between public and commercial screen organisations are working to address the increasing demand for skills.
"This investment into Bray Film Studios is an important step in harnessing these opportunities, and will hugely help in continuing to attract major international production, investment, and employment to the UK."
Linda Teare, Director of Bray Film Studios added: "We're thrilled to be welcoming film and high-end television productions back to Bray. With our investment to date, our location and film-making history spanning over 70 years, we're in a great position to respond to the demand for studio space and support Britain's creative industries.
"It's wonderful to be reviving this historic studio and preserving a part of Britain's rich film history."