The awards return after last year's sold out show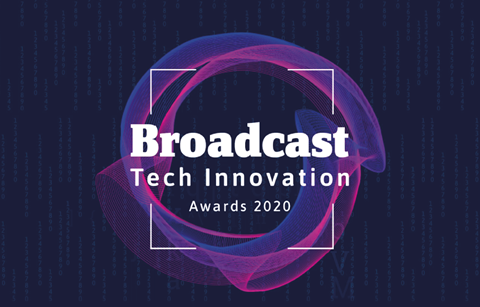 Broadcast has launched the Broadcast Tech Innovation Awards 2020, to celebrate the exceptional teams behind the most outstanding broadcast productions of the past year.
It's the second year for the awards, following the inaugural awards (hosted by comedian Phil Wang, see gallery and video below) in October 2019, which was held in front of a sold out audience at 8 Northumberland Avenue.
This year's Broadcast Tech Innovation Awards will transition to a virtual event, with the winners revealed during a must-attend Virtual Awards Ceremony on 25 November 2020.
The 25 categories for the Broadcast Tech Innovation Awards have been augmented with a number of additional awards, including a category – Best Innovation in Lockdown – that recognises outstanding projects designed to enable smarter working during Covid-19.
The categories are split into five different themes – Sport; Creative Excellence; Cloud and Media Management; Young Talent; and Standout – and include awards for 'Best Use of Remote Production', 'Innovative Use of Technology in Storytelling', 'Best Use of AI and ML', 'Sustainability Champion' and 'Excellence in Grading'.
The awards will be judged by a panel of industry experts – we will list the names of the judges over the coming weeks.
The awards are open for entries now. To find out more about the awards, and to enter the Broadcast Tech Innovation Awards, head over to http://broadcasttechawards.co.uk/
The closing date for entries is 11 September 2020, and the qualifying period for the project submissions is 2 July 2019-1 July 2020.