The festival of technology includes four distinct free-to-attend events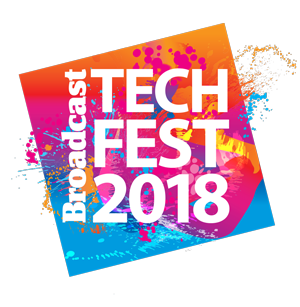 Broadcast TECH has revealed details of Tech Fest 2018, its first festival of technology for the media and entertainment sector.
Tech Fest 2018 centres on four free-to-attend events to be held during October and November – the Media & Entertainment Security Summit; IP & Remote Production Summit; Archive Forum; and Sports Tech Innovation Forum.
Each event is structured around compelling speaker sessions, practical demos of the latest tech and informative case studies revealing the real-life benefits of tech innovations and enhancements.
The Media & Entertainment Security Summit focuses on how to protect your content on-prem and in the cloud, best practice security measures and the specific security challenges facing the facilities sector.
The IP & Remote Production Summit offers an unrivalled opportunity to hear first-hand how IP is being utilised to revolutionise workflows, create efficiencies and reduce production costs across broadcast facilities, TV studios and post-production.
The Archive Forum is an exploration of the practical and business implications related to archiving your rushes and essential production files, and also includes case studies on archive restoration projects.
Finally, Broadcast TECH's Sports Tech Innovation Forum follows on from its hugely popular Sports Tech event earlier this year, once more celebrating the ever-expanding role this technology plays in all aspects of sports production.
You can register your interest in attending any of the events making up Tech Fest 2018 by visiting http://broadcasttech.co.uk/.
Sponsorship opportunities are available for the entire Tech Fest 2018 or for individual events – please contact Rich Hewes on 0208 102 0851, richard.hewes@mbi.london to find out more.