The Brighton-based post-production facility has expanded to cater for increased demand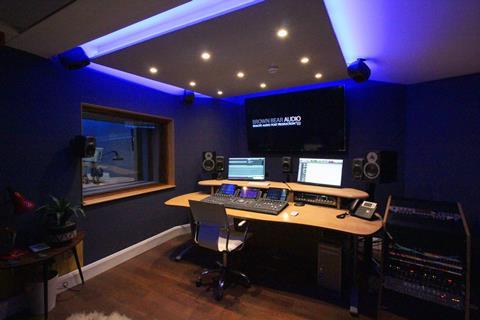 Brighton-based audio post-production house Brown Bear Audio has opened a Dolby Atmos suite and dedicated podcasting studio.
The company says it's seen substantial growth over the last 18 months and has expanded its facilities to meet increased demand.
The two new studios were built in what was previously an open plan space and took longer than expected due to the team having to self-isolate twice due Covid outbreaks.
The Dolby Atmos suite will predominantly be used for in-house projects but is also available for dry hire.
Thomas Dalton, owner of Brown Bear Audio, said: "We have seen the demand for Dolby Atmos increase year-on-year and we felt it was time to make the investment. Although the industry has moved towards remote working, clients still need a professional environment where they can hear their content reproduced accurately, especially with immersive formats such as Dolby Atmos.
"Dolby Atmos is now a standard delivery requirement for many of the streaming platforms and the new suite will allow us to take on bigger projects and expand our client base."
Dalton continues: "We are also experiencing a boom in podcasting, which has resulted in a demand for facilities where people can create audio content. We saw this opportunity and decided to build a state-of-the-art podcasting studio that offers producers all the tools they need to create professional audio content."