HDR-native images distributed via the EE network to beta versions of the BT Sport App.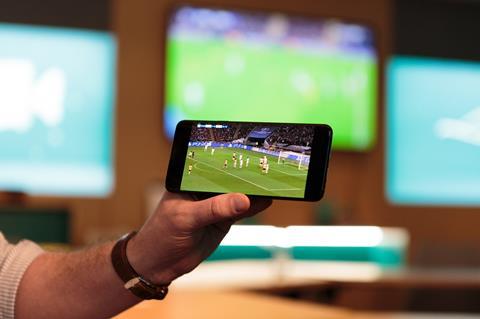 BT Sport used Wednesday's UEFA Champions League football match between Tottenham Hotspur and Juventus to test the delivery of HDR-enabled HD coverage to mobile phones.
The round-of-16 second-leg tie was captured using 24 cameras, including 17 that were HDR native, and then distributed via the EE mobile phone network to beta versions of the BT Sport App.
The live trial at Wembley Stadium made use of smartphones with HDR 10 capability including the Samsung S9.
BT Sport chief operating officer Jamie Hindhaugh said: "Mobile viewers are an important and growing part of our audience, and we're constantly focusing on innovating to ensure the best possible experience for our sports fans. HDR is the future for mobile – the technology is perfect for getting the most out of the small screen, with incredible colour and definition."
Although HDR is often considered a subset of Ultra High Definition (UHD), BT Sport and EE said that they believe that HD HDR "provides a better mobile experience and is less data intensive for both the mobile network and the user's data consumption than 4K."
The match was captured using 24 camera UHD cameras. 17 were HDR native with the other seven converted to HDR 10 PQ.
BT Sport said that it will continue to test HD HDR technology.