The Carlyle Group becomes the majority stakeholder, with Epic Games in a minority position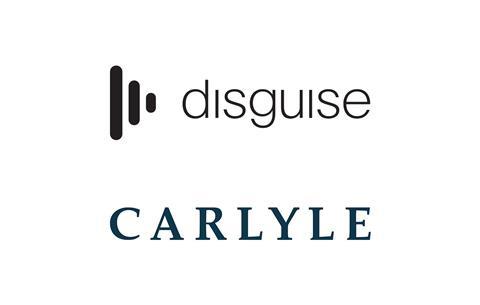 The Carlyle Group and Epic Games have backed xR and virtual production company disguise with investment.
This investment allows disguise to accelerate its growth plan, focusing on international expansion, continued innovation, and enhanced support and product offerings for its customers.
As a result of the move, the Carlyle Group become he majority stakeholders, with Epic Games taking a minority holding to continue its relationship with the company. Disguise employees also retain a minority share, with founder Ash Nehru still the largest shareholder of them.
This comes after a year of growth despite the Covid pandemic, in which over 150 disguise xR stages have been built in more than 35 countries and disguise xR has powered more than 200 events
Michael Wand, managing director and co-head of the Carlyle Europe Technology advisory team, who has been involved in investments in The Mill and Foundry and is currently a board member of other media tech businesses such as the digital agency Dept, joins disguise's board as part of the deal.
Wand said: "The virtual production market is forecast to grow substantially, and we believe that disguise is uniquely placed to benefit from the accelerated demand for LED-based visual experiences and capture further market share.
"In partnering with the disguise management team, we will look to leverage our significant expertise in scaling media technology companies as we support the company to become a global leader."
Disguise CEO, Fernando Kufer, added: "We're proud of the journey that we have been on with our customers and are excited by what the future holds. We're delighted to work alongside Carlyle, who understand our vision for growth, in this next phase of the disguise story, and are excited to keep driving innovation in virtual production and xR stages with Epic."