Post producers join from Evolutions and Sequence Post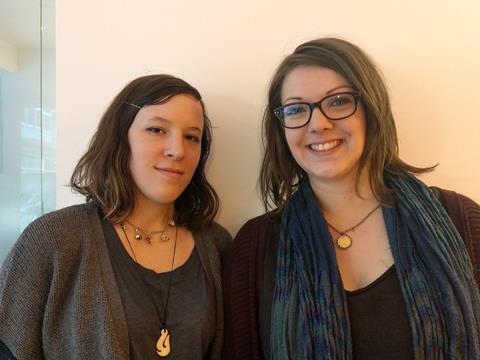 Clear Cut Pictures has recruited Megan Rutty (pictured above right) as post production producer and Laura Dodd Wild as junior post producer (pictured above left).
Rutty joins from Evolutions, where she began her post-production career five years ago. Her projects there include The Undateables, The Met: Policing London and Slider: Ice Warrior.
Dodd Wild was previously at Sequence Post Production, where she worked on both short and long form productions, including Rolling Stones: Ole Ole Ole! A Trip Across Latin America, Harry Styles Behind the Album and a variety of work for BBC World.
Rowan Bray, managing director of Clear Cut said: "Laura and Megan have fantastic experience and a passion for what we do. They will enable us to support our clients even more widely in 2018."
Clear Cut Pictures has recently posted Miriam's Big American Adventure, England's Forgotten Queen The Life and Death of Lady Jane Grey, Angry, White & American, Mary Berry's Christmas Party, 999: On The Frontline, Galapagos and One Deadly Weekend in America.
Rutty said: "Clear Cut has a great reputation in the industry; I'm thrilled to be a part of it."