Post house invests £500,000 to upgrade facilities across sites to meet rising UHD HDR demand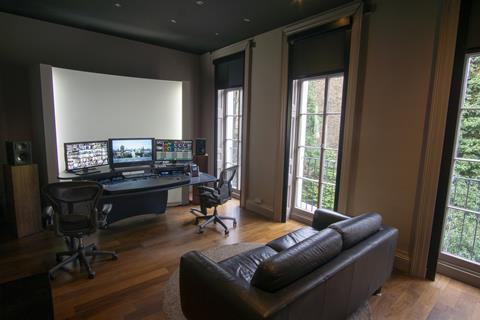 Clear Cut Pictures has undergone an extensive upgrade of its picture finishing and offline editing services across all its buildings to cater for a rapid rise in demand for 4K HDR post-production services.
The company has spent £500,000 on the upgrade, installing new workstations in its offline and online rooms, adding new editing facilities and upgrading and expanding its colour grading services. It has also invested in LTO facilities and storage across all its premises.
Clear Cut has offices in Shepherd's Bush, Fitzrovia and Bloomsbury, and also owns The Edit Store in Bedford Square, central London.
The upgrade of the picture-post side of Clear Cut's business marks the completion of a comprehensive technology investment that began at the beginning of last year with the upgrade of its eight audio suites.
As part of the large-scale picture-post enhancements, Clear Cut has upgraded a total of 125 systems with high-performance workstations. This includes 75 offline suites in its London buildings; 20 off-site offlines housed at 'pop-up' Clear Cut facilities in Birmingham, Norwich and elsewhere in the UK; adding 20-plus new offline systems; upgrading 11 online suites; and installing a number of other workstations across the group.
On top of this, it has invested heavily in grading, standardising on FilmLight Baselight systems.
The grading upgrades include the installation of an additional Baselight at its west London facility, with 4K grading and HDR capabilities, via a Sony X300 reference monitor. A new Baselight Blackboard 2 control panel has also been installed at Clear Cut's Bloomsbury site.
However, while Baselight has become the grading suite of choice at Clear Cut, the post house has retained a number of other grading systems for specific used. These include a Resolve at its Newman Street office and a Nucoda at The Edit Store, which is primarily for archive restoration work.
Clear Cut managing director Rowan Bray told Broadcast: "We spent a lot of money on audio last spring, and we then moved the focus to the picture department. We have been doing an ongoing upgrade of all our offine suites so they work with all the latest codecs and resolutions.
"We've also increased our offline capacity by 25% during the process, and have added more ingest stations to cope with the volume of content coming through our facilities. The upgrade is a £500,000 investment, with £250,000 spent on offline alone."
Talking about the ongoing demand on post houses to seamlessly handle ever-increasing quantities of 4K content, technical director Jess Nottage said: "With this upgrade, we've very much been thinking in the long term. Productions in 4K are now shooting as much as HD productions, and there are quite a few 4K multi-camera projects too, so we have to ensure our workstations can cope with this work. We've also upgraded our LTO facilities and storage across all our buildings, and by adding Baselight for the first time at our west London office, we can now do end-to-end 4K finishing across all our sites.
"The demand we place on the technology at Clear Cut and The Edit Store is exponentially increasing," he added. "All our services are now running on future-proofed plat- forms with enhanced toolsets, which positions us well for the beginning of the new decade."