The investment comes after it enhanced its service offering and extended its 4K capabilities in 2020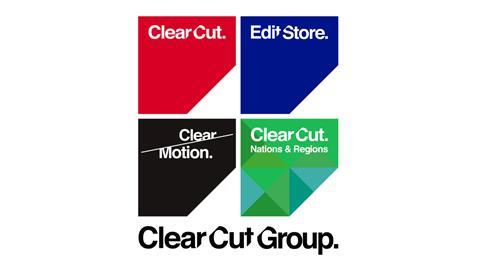 Clear Cut Group has invested in 20 additional Avid systems.
This expands the company's capabilities both onsite and for remote working, offering more flexibility for its clients.
The move comes after an upgrade of all Clear Cut's audio suites in 2019, as well as technological investment to improve its service offering and extend its 4K capabilities in 2020.
Rowan Bray, managing director at the Clear Cut Group said: "We are always investing in the needs of our clients to ensure flexibility, this Autumn has been really busy so we wanted to make sure we could respond to every request effectively."
Technical director Jess Nottage added: "The advent of remote editing has enabled the traditional post house to expand its offering beyond the confines of the physical facilities. Whilst there has been a noticeable return to the facility, additional remote capacity is also in high demand.
"This hardware acquisition has been made with remote requirements in mind, utilising GPU technology for a perfect latency-free experience whether working onsite or remotely. This is just another step in a planned upgrade of all our facilities with more to come in the near future."
Clea Cut Group has continued to work while these new systems were added, with post-production on the likes of Savile: Portrait of a Predator (Voltage Tv, ITV), The Man Putin Couldn't Kill (True Vision Productions, Channel 4) The Hairy Bikers Go North (SouthShore Productions, BBC Two), Panorama: Return of the Taliban (BBC Panorama, BBC One), Heathrow: Britain's Busiest Airport (RAW TV, ITV), 2 Tone: The Sound of Coventry (Full Fat, BBC One), 999: On the Frontline (Curve Media, More 4), and Fantastic Foxes: Their Secret World (Athena Films, Channel 5) taking plac