The studio is looking to strengthen its flame, CG, motion design and animation departments.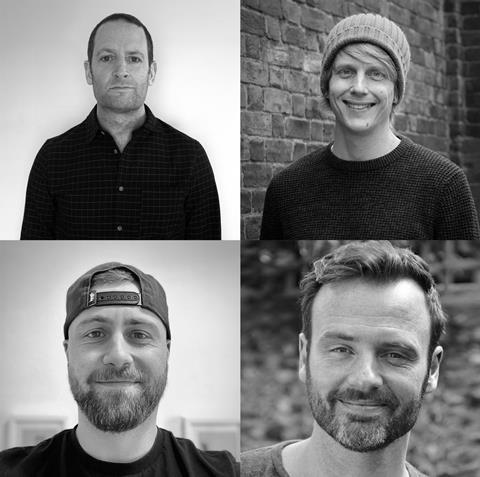 Coffee & TV has appointed four senior artists to strengthen its flame, CG, motion design and animation departments.
Luke Todd joins the company as VFX supervisor, and will work alongside head of flame, Nick John and the studio's team of creative directors. Todd has over 20 years' experience in the business, inluding roles at Time Based Arts, MPC, The Mill, ETC and Glassworks.
Richard Coley has come in as CG supervisor, working with creative directors Martin Allan and Phil Hurrell. He has spent the last 14 years at Framestore, and helped to set up its Chicago studio.
Danny Boyle joins as a senior artist, adding to the roster of animation directors and the graphics department after working on campaigns for E4, Vodafone, Unilever, The Science Museum and creating the Emmy-nominated motion graphics for the show Da Vinci's Demons.
Finally, John-Paul Harney will lead the specialist team of Houdini artists within the CG department. Harney has worked at Mill Film, Envy, Rushes and was head of CG at Smoke & Mirrors (now Tag Collective Arts) for three years, plus was nominated for an Emmy and a BAFTA as lead visual effects artist on the BBC/HBO drama Supervolcano.
CEO and co-founder of Coffee & TV, Derek Moore, said of the appointments: "Last March our main priority was to keep the team together during the pandemic. Fast forward a year, I'm thrilled that we have been able to do this and welcome these phenomenal new talents. Luke, Richard, John-Paul, and Danny are incredible assets to the company who will bring dynamic expertise and insights to complement the existing team.
"Remote working has fortuitously allowed us to expand our team without having to boost our studio square footage. Whilst we are looking forward to face to face collaboration in Soho after lockdown, we will continue with our established working solutions so we can further expand our talent pool and help more clients globally."