Sarah Walsh becomes group commercial director and Pete Burch arrives as senior producer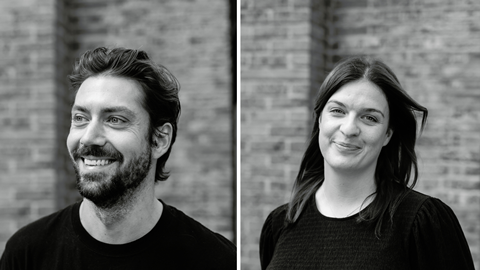 Coffee & TV has revealed that Sarah Walsh has been promoted to group commercial director.
In addition, Pete Burch arrives at the company to become a senior producer. Also, a series of apprenticeships have begun, with new starters recently joining the motion design, Flame and the CG departments in junior roles.
Walsh's newly-created role will see her work alongside managing director Leonie Moreton to drive Coffee & TV's ongoing expansion, develop the company's company culture and support client collaborations. She will also work with Lisa Green and Dan Keefe to enhance the studio's live action capabilities, bolster the roster of animation directors and deepen direct to brand relationships.
Walsh has been head of production for the past seven years, and previously worked at MPC, Smoke & Mirrors, and Krow Communications. She is also head of the Bloom's Parent's group and an advocate of flexible working.
Meanwhile, Burch jons after eleven years working at Envy London, and has experience across all departments from editorial through to VFX.
CEO and co-founder of Coffee & TV, Derek Moore, said: "Coffee & TV would not be where it is today without Sarah Walsh. She has built the production department with Chris Chard from its grassroots and had a tremendous impact on our ethos and culture. Sarah's leadership, aptitude, determination and warmth are exactly what we need as we continue to expand our studio.
"Pete Burch is also an incredible addition to Coffee & TV, his vast experience of both long and short production will be an invaluable asset to the production team. The last year or so has been hard but I'm so proud of how the Coffee & TV family and business has evolved for the better."
Walsh added: "I really love Coffee & TV. It genuinely is the best place to work. I was employee number four and now we're over 50. I'm honoured to have been part of where we are today. My new role will ensure that all of Coffee & TV's offerings compliment each other and that the laughter and heart we pride ourselves on, can be felt across the group by all of our team and clients."
Burch said: "After working in one place for such a long time, I had to make sure I was moving on to a good place. The Coffee & TV team always seem so ridiculously happy and in love with where they work so I know I'm in the right place. I'm excited to join the fold."