Well respected colourist takes a permanent role after going freelance last year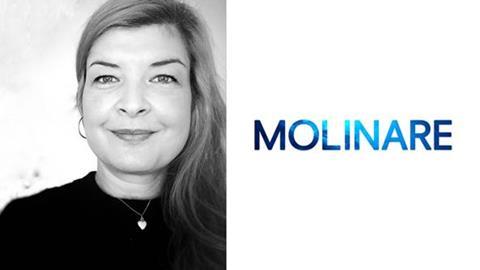 Molinare has taken on highly experienced colourist Vicki Matich, who has worked with directors including Danny Boyle, Paul W.S. Anderson and Sir David Attenborough.
Matich's credits include Leaving Neverland: Michael Jackson and Me, Jade: The Reality Star Who Changed Britain, The Last Survivors, 8 Days To The Moon and Back, Undercover: Inside China's Digital Gulag, War in the Blood, Stath Lets Flats and Jerk.
She worked at Envy for more than six years, rising to the position of head of grading. Matich began her career as a colourist in Sydney, before coming to the UK to work at The Finishing School in Leeds, and then Envy, before becoming freelance last year.
As a freelancer, she's been working at Molinare, and has now joined the team on staff.
Molinare managing director Nigel Bennett said: "I'm delighted to be welcoming Vicki to Molinare during an exciting period for our grading team. Over the past 12 months, our team have worked with some of the biggest directors in the world, including Alex Gibney, Wes Anderson and Ken Loach, and I have upmost confidence that Vicki will be an integral part of continuing these recent successes."
Matich added: "I've always looked at the work Molinare does with great interest, and I'm very excited to be joining the respected and talented team of colourists. Molinare have a world-class reputation for delivering outstanding dramas, features and documentaries. Having freelanced on a few projects these last few months, I'm really looking forward to becoming a permanent member of the team."