Report on OTT in Asia flags up key subscription trends across the region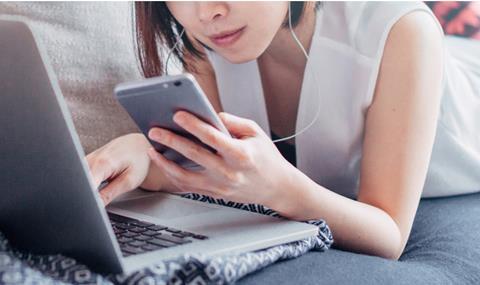 Access to compelling content is the main reason that users subscribe to OTT services in Asia, according to Brightcove's 2019 Asia OTT Research Report, conducted by YouGov.
The study polled 9,000 participants in nine countries: Hong Kong, India, Indonesia, Malaysia, Philippines, Singapore, Taiwan, Thailand, and Vietnam.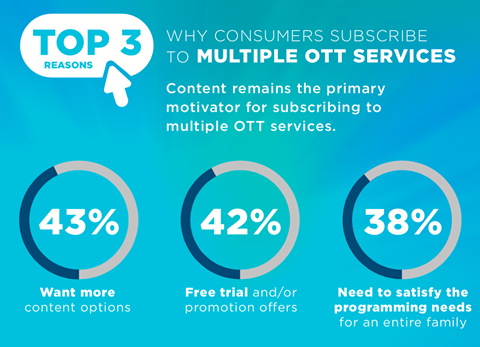 Content is the main driver for respondents who subscribe to multiple OTT services, according to the study. Forty-three percent do so because they want more content options, while 42% said free trials and/or promotions were another key driver.
Pricing also emerged as a major factor in the survey. 30% of respondents in Asia want to pay nothing and watch ads as a trade-off to consuming content, indicating the potential for AVOD services in the region.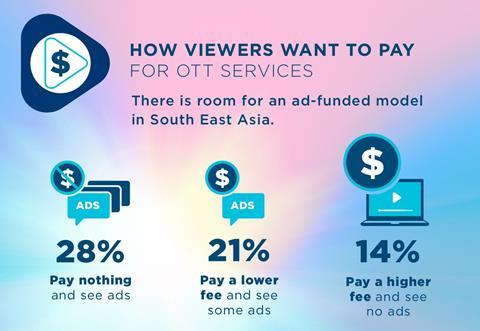 Asked how much they would be willing to pay for OTT services, 30% stated less than USD $1 per month, while 24% would pay USD $1-$4 per month, and 20% would pay USD $5-$9 per month.
The top three OTT service features most desired by respondents were offline download (42%), access on mobile (38%) and using less mobile data when streaming (33%).
The research found that 54% of 'Lapsed' respondents are planning to sign-up for OTT services again in the future, indicating there is a substantial opportunity to regain their business.
Greg Armshaw, head of sales, Asia at Brightcove, said, "The TV industry in Asia continues to be disrupted by a variety of OTT TV services and is shifting more to online video. It's being defined by what the viewers want, how much they are willing to pay, and what kind of user experience viewers are demanding."