Rapid Pictures' full post-production on Channel W's ob doc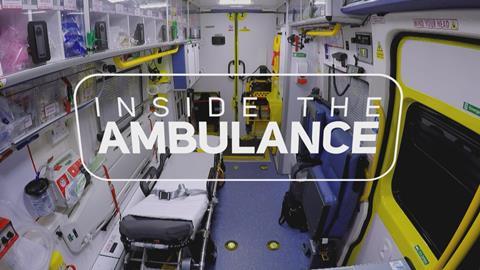 Client Brown Bob Productions
Post Rapid Pictures
Brief Full post-production on 20 x 60-minute episodes of UKTV channel W's ob doc (series two and three).
How it was done The series captures a snapshot of some of the people who call 999 for paramedics every day, and follows their stories as they face a variety of incidents, from life-threatening traumas to everyday emergencies. GoPro cameras are mounted both inside the ambulance and on the crew members themselves, to give viewers a close-up perspective.
Rapid Pictures colourist Matthew Eversfield's brief was to balance the GoPros with drone shots and GVs shot on Sony PXW-FS7s, and to add depth to the interviews. The main grading challenge was the changing lighting conditions, not just in the ambulance but with the variety of locations in which the GoPros were set to auto. Boris FX's BCC noise reduction was used on the low-light and night-time shots, BCC Flicker Fixer was used for iris adjustments and BCC Unsharp was used to sharpen footage.
The audio was handled by Steve Crook and Luke Hodsdon. As patients couldn't have mics on, one of the biggest challenges to capture their audio either from the paramedics' mics, mics rigged in the ambulance or from the GoPros themselves. Izotope Neutron EQ and Izotope RX6 were used to enhance the audio.
Watch it Now, various times throughout the week, W