Full post-production on this 8 x 60-minute series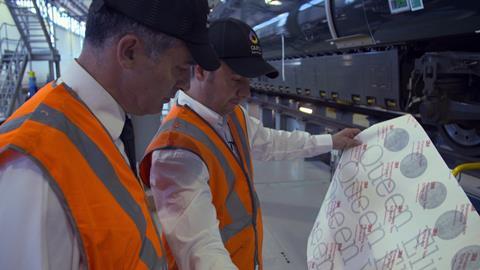 Client Potato
Post Fifty Fifty
Brief Full post-production on this 8 x 60-minute series on one of the UK's busiest train stations.
How it was done The series follows railway workers at Paddington Station during one of the station's busiest summers to date. Workers have to deal with large-scale incidents and sporting events, as well as the high-
pressure routine running of this famous train station. Fifty Fifty's Aaron Bell graded and onlined the show, bringing balance and order to the footage, keeping it natural and consistent while adding in layers of graphics to create a roadmap for the story. Dubbing mixer Steve Cheshire mixed the audio using ProTools HD12 and an Avid S6 mixing console. He edited the dialogue using iZotope RX6 to ensure scenes in the acoustically tricky station were as intelligible as possible.
Watch it Mondays, 9pm, Channel 5