West London post-production acquisition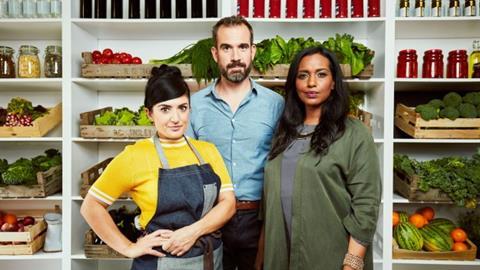 Rapid Pictures has completed its takeover of Crow TV and rebranded its fellow West London post house as Radiant Post Production.
The pre-pack administration deal includes various assets, its trade, the lease on Crow TV's Shepherd's Bush facility and around 15 staff who were transferred via TUPE (Transfer of Undertakings Protection of Employment). No financial details were disclosed.
Crow TV, previously owned by Westside Post Production, has 30 offline suites, four online suites, four dubbing theatres and colour grading facilities.
"We have admired Crow for a number of years and share a number of high-profile clients."

Elouise Carden, joint-md, Rapid Pictures
Rapid Pictures joint managing directors Ben Plumb and Elouise Carden will assume responsibility for both companies.
They will be aided by former Sequence head of post and Envy business development manager Kabir Jutla, who joined in August. Jutla will concentrate on the Rapid Pictures side of the business.
Carden said: 'We have admired Crow for a number of years and share a number of high-profile clients. Rapid has been fully booked for the past two years so we needed to find additional space to move into."
Crow TV's Birmingham facility is included in the deal but no decision has yet been made about the future of the site.
Westside Post Production, trading as Crow TV, was put up for sale in August and appointed accounting and consultancy firm RSM Restructuring Advisory to find a buyer.
Damian Webb and Phillip Sykes of RSM were appointed as joint administrators of Westside Post Production on 27 September following what was described as a "challenging period for the business."
Tight timeframe
Westside's trade and certain assets of the business were sub-sequently sold in a pre-pack deal to two new companies set up by Rapid Pictures.
Webb said: "We are pleased to have completed this transaction within a tight timeframe, as it ensures continuity for customers and safeguards local jobs."
According to Companies House, Westside Post Production posted a turnover of £2.1m in its most recently reported accounting period, from 17 April 2015 to 31 March 2016. Westside Post Production bought the assets of Crow TV, also via administrators, in April 2015. The original incarnation of Crow TV was founded in 1978.
Crow TV's credits include Chalkboard TV's Life Behind Bars: Visiting Hour and Little Gem's How To Lose Weight Well (pictured), both for Channel 4, and Flame Television's The Nightmare Neighbours Next Door for Channel 5.