Change of owner for major UK reseller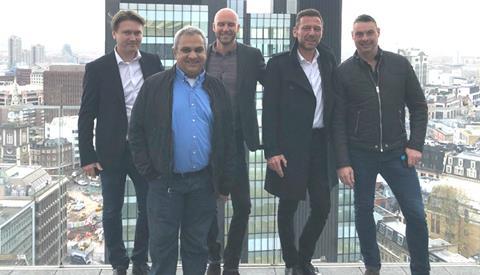 CVP, the UK-based camera and production kit reseller, is under new ownership, after undergoing a management buy-out.
The MBO, which was backed by HSBC, was revealed in a statement on CVP's website today. Its new owners are the management team (pictured above) - Mark Forth, managing director; John Fry, sales director; Mansukh Kerai, finance director; Darren Simpson, account director; Yevgeny Subbotin, account director.
All the management team have been with CVP for many years, and were previously part of Mitcorp Ltd, which became part of CVP after being acquired by the company in 2008.
There will also be no change in the company offices following the MBO.
The company was bought from CVP co-founder Alison Baxter, who originally set it up with Phil Baxter in 1986. She said: "I wish the guys all the success and am excited to see where they will take the company in the future."