Brett has spent the last seven years as a technical manager with Warner Bros.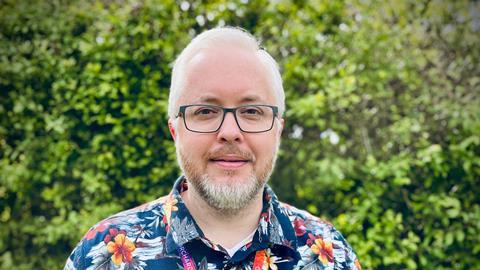 Digital Orchard has hired Simon Brett as its new head of operations.
Brett has worked in broadcasting and post-production for over 20 years, including with NBCUniversal as a post-production and facility manager, Fox International Channels as director of operations, and as a facility manager for National Geographic. Earlier in his career he also had roles with Technicolor, IMG, and Channel 4.
His last seven years have been with Warner Bros., where he was involved with keeping four production companies and dozens of TV productions running during Covid restrictions. He also relocated the Warner Bros. Television Production UK (WBTVPUK) post-production facility into a new building whilst ensuring zero disruptions to remote edits, and managed the transition of the workplace to an efficient hybrid working model.
At Digital Orchard, Brett will be overseeing all operational activities of the company, which offers end-to-end workflow and colour-management solutions from capture to post.
Brett said: "I am so thrilled to join Digital Orchard at such an exciting time. Their plans for the future are very impressive and I look forward to being part of this new phase for the business. Seeing the volume and variety of work they handle and the wonderful countryside location, were all factors that drew me to this role and I am very excited to have joined the team"
Sam Margaritis, managing director of Digital Orchard, added: "We are thrilled to welcome Simon to our senior management team to help steer the company's future as we continue with our expansion plans. We are lucky to have someone with the level of experience in post-production operations that Simon has, this will no doubt prove invaluable in this next, exciting stage of Digital Orchard's growth."