Bell has chosen the LV5350 4K/12G-SDI Production Monitor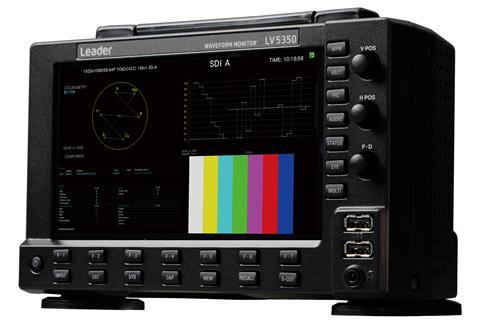 Digital imaging technician Kevin Bell has invested in Leader Electronics' LV5350 4K/12G-SDI Production Monitor.
Bell, who has worked on many studio and location shoots for major production companies and broadcasters, explained: "The Leader LV5350 is an essential tool for DITs working in film and television. It's packed with reference tools such as waveform, vectorscope, histogram and gamma displays, plus gamut and level error display.

"With the built-in Cinelite and Cinezone, I can monitor f-stop values relative to a set reference point or convert picture luminance levels to an RGB or gradation display. There's also the option to add extra software modules as or when needed. The HDR module is certainly a high priority but out of the box I had included Focus Assist which helps make camera lens adjustment simpler to identify, and Customised Layout which allows for custom multi-screen layouts. When using the rasterizing output, I can view on a second screen to compare multiple signal parameters simultaneously. I can also copy measurements to removable USB memory for reference and share with other technicians on-set, which is a very powerful resource.

"Like all other on-set monitors, it can be used without mains power which is essential out of the studio and on location. Sometimes it's just not possible to move a DIT cart to a particular shooting location due to accessibility. The Leader LV5350 is compact, portable and fast to set up and operate. It gives me the confidence that I always have the right tool, no matter where we're filming."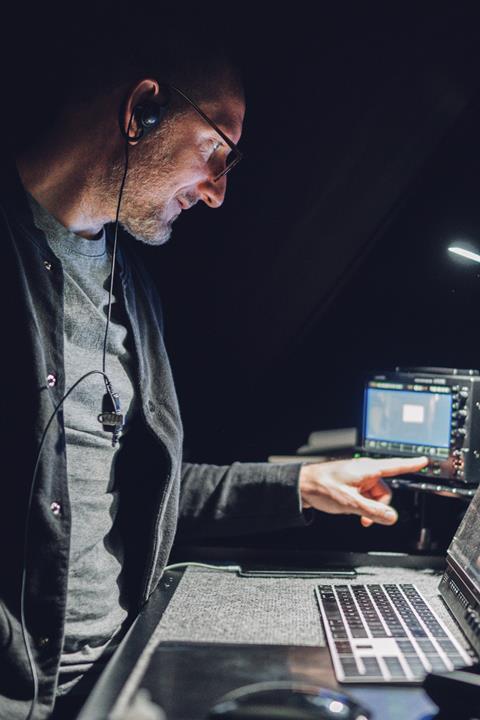 Leader Europe's regional development manager, Kevin Salvidge, added: "Cinezone and Cinelite are a standard feature of the LV5350 and all models in the ZEN series. These are familiar to many camera crews, editors and colorists here in Europe and around the world. The focus detection option sense edges across a very wide range of image contrast levels.
"The LV5350 allows operators to configure the devices for multiple different modes of operation at the same time via its front-panel multiscreen video display or rasterizing output. We also produce an equivalent LV7300 half-rack-width 1U rasterizer which offers the same capabilities as the LV5350 waveform monitor apart from the eye pattern display which is an option."