Two key hires for London studio and one for Montreal office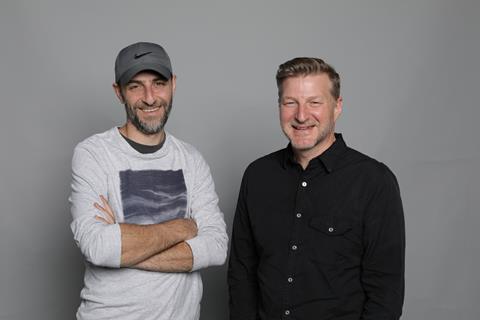 DNEG has bolstered its VFX animation team with new appointments in the UK and North America.
Emile Ghorayeb (above left) joins DNEG as head of animation for its London studio, having previously been animation supervisor for Weta Digital on films including Alita: Battle Angel and War for the Planet of the Apes.
Also joining the team in London as animation director is VFX creature animation specialist, Keith Roberts (above right). Most recently, Roberts was animation director on Avengers: Infinity War, Captain America: Civil War, Ant-Man, Thor: The Dark World and both Guardians of the Galaxy films.
The global team also saw the recent appointment of animation director Spencer Cook, based in Montréal. His credits include Alien: Covenant, Beauty and the Beast, Men in Black 3, The Matrix Reloaded and Revolutions, and Spider-Man 1, 2 & 3.
DNEG's VFX animation team has recently delivered work on projects such as Avengers: Endgame, Godzilla: King of the Monsters and the upcoming Men In Black: International.
DNEG's global head of animation Robyn Luckham, said: "Their decades of experience in VFX will be of huge benefit to the team as we continue to grow, taking on bigger and more challenging projects.