VFX firm launches new offering tailored to the needs and ways of working in expanding international markets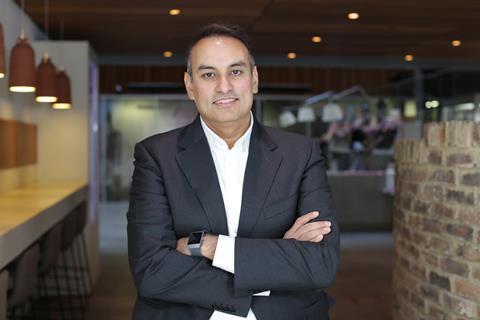 VFX firm DNEG has launched a new offering called ReDefine, which will focus on offering visual effects and animation services to expanding international markets such as China and India.
ReDefine will operate alongside DNEG, and will be based in a new studio facility in Mumbai, which will be home to more than 600 staff.
Its work is being led by supervisory teams operating from London and Montréal, focusing on creative design and execution.
DNEG CEO Namit Malhotra said the needs and ways of working in areas such as China and India are often different to those of the Hollywood productions. "ReDefine will provide an alternative approach, specifically tailored to the creative needs and working styles of non-Hollywood markets.
"We chose the name ReDefine because it reflects the way we will re-define how filmmaking services are provided to productions outside of Hollywood, with a purpose-built approach for each market."
China is expected to surpass North America as the world's largest theatrical movie market in the next few years, and demand for original OTT streaming content in India is growing rapidly, driven by mobile broadband usage and lower data charges.
Rohan Desai will lead ReDefine. Nigel Denton-Howes (Alita: Battle Angel, Mowgli) is creative director and Nick King (Thor: Ragnarok, Fantastic Beasts) is head of production. Both previously worked at VFX company Framestore.
Animation is also a key part of ReDefine's offering, with Greg Gavanski heading the animation team and John Harvey (A Wizard's Tale, LEGO Nexo Knights) as creative director.
ReDefine already has projects in production, including Brahmastra, written and directed by Ayan Mukherjee, and starring Amitabh Bachchan, Ranbir Kapoor and Alia Bhatt.
It is also working on a number of projects for the Chinese market, including Liberation for directors Xiaoyang Chang and Shaohong Li, The Mermaid 2 (3D), the sequel to director Stephen Chow's $553 million-grossing original, and Turandot for director Xiaolong Zheng.
Animation projects currently in production at ReDefine include 100% Wolf and four other feature-length productions.