MediaCityUK-based post giant picks up much coveted Broadcast Award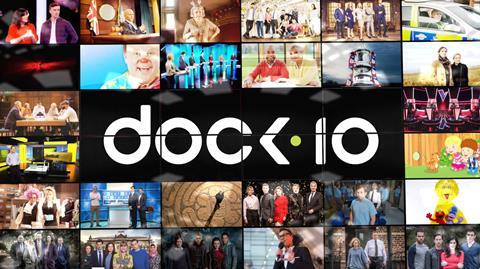 Dock 10 picked up the best post-production house gong at the Broadcast Awards last night.
Last year was a busy one for Dock 10, posting many of the best-known shows on UK television while undergoing an extensive expansion and playing a key role in transitioning Match Of The Day into an industry-leading virtual-reality studio environment.
Salford-based Dock 10 is the largest independent post-production facility outside of London. It expanded its footprint by 20% in 2018/19, adding 10 edit, finishing and VFX rooms, and a Dolby Atmos dubbing theatre. It also grew its staff numbers by 10%, promoting internally through staff development. Furthermore, it worked with University of Salford and three local colleges to offer work placements and entry roles for those wanting to build a career in post-production.
"I'm impressed by the variety of projects – especially the VR studio for Match Of The Day"
The facility has worked across every genre over the past year, providing a service for all the national broadcasters and receiving accreditation into the Netflix Post Partner Program. Highlights of 2019 included posting Blue Peter, A Question Of Sport, BBC Sports Personality Of The Year, The Tez O'Clock Show, The £100k Drop and GiggleQuiz. Dock 10 also completed VFX work on Netflix dramas The Stranger and Get Even.
The judges were impressed by Dock 10's range of shows and its growth into a true post-production powerhouse. One said: "I'm impressed by the variety of projects – especially the VR studio for Match Of The Day."
Another judge highlighted the focus on talent development, saying Dock 10 provides "genuine paths to entry in a talent-based sector and cares about nurturing talent".