The trees will cover an area equal to the footprint of the dock10 facility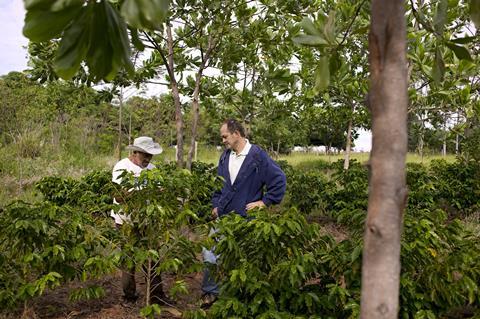 dock10 has planted 2,500 trees in the Brazilian rainforest to celebrate its 10th anniversary.
This has created an area of forest the same size as the footprint of its facility, 12,500 square metres. The planting is part of the IPE project in the Atlantic Rainforest in Brazil, and involves the trees being grown from seed and planted as part of its tree corridors project that joins up isolated patches of rainforest and helps animals to travel between different areas.
The work is environmentally vital, with a single hectare of this rainforest able to contain 450 species of tree and be home to countless species of birds, mammals and insects.
Andrew Culley, COO, dock10, said: "Sustainability is really important to the broadcast industry, and planting these trees on our tenth anniversary is one of the ways in which we are helping. We continually work with our clients to reduce waste and increase energy efficiencies and our team is passionate about making our facility as sustainable as possible.
"In recent years we have removed all single-use cups from our facilities, replaced plastic-bottle based water fountains with filtered systems, built our new virtual studio capability using the latest low-energy lighting technology, and our building has achieved net zero carbon status."
He added: "The 2,500 trees we have planted will cover an area of rainforest exactly the same size as the physical footprint of our building. We are proud to be celebrating our 10-year anniversary by supporting such a globally important project."