Cinematographer will showcase the top-end handheld camera each day of the Media Production Show 2018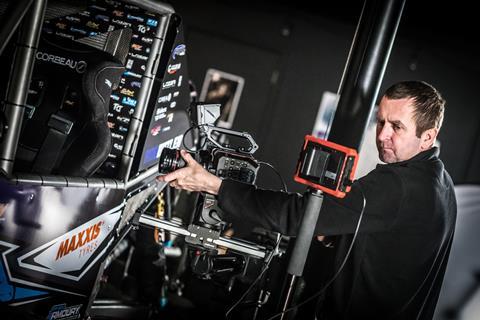 Panasonic's newly appointed ambassador for its EVA1 handheld camera, filmmaker, producer and DoP Rupert Cobb will be delivering demonstrations of the EVA1 each day at next month's Media Production Show (12-13 June).
Unveiled last year, Panasonic's 5.7k EVA1 is designed for use in independent filmmaking, commercials, documentary and live events.
Cobb will be at the Panasonic stand (No. 420) giving hands-on demonstrations at 11am and 3pm each day of the show.
Cobb has an extensive range of skills – from musician and record producer, to producing music videos, film editing and mix engineering. Early in his career he played trumpet for the likes of Bad Manners and Mike and the Mechanics.
Nigel Wilkes, group manager for Panasonic's Broadcast & Pro-AV division said: "Rupert and I have known each other since working on Live From Abbey Road, and since catching up at last year's Media Production Show we have been working with Rupert in putting the EVA1 through its paces. We have already been blown away at the content Rupert has shot with the EVA1, and look forward to seeing the end-results."
The Media Production Show takes place on 12-13 June at Olympia West Halls in London.