The Next Gen Production showcases cloud-working case studies from a wide range of production companies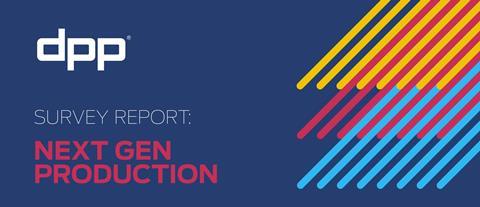 The DPP's latest report indicates a concerted move by indies to transition to the cloud.
The organisation's Next Gen Production report outlines 10 case studies covering all sizes of production houses, and looks at their motivation for moving to cloud-based working.
The unifying factors across each of the businesses were:
Distributed working
Cloud working enables teams spread around different cities or countries to access the same assets and workflows.
Amplification
By utilising cloud services, small companies can punch above their weight.
Metadata and AI
Having content in the cloud provides immediate access to AI analytics that can provide a better understanding of the content and consumer needs.
Security
The DPP says virtual production has become a key enabler for companies who need to ensure their creative processes take place in a highly secure environment
DPP managing director, Mark Harrison, said: "People have been talking for a decade about how connected and cloud-led workflows could transform production processes. We wanted to find out if we have finally got to the point where technological maturity and business need have come together to make such a transformation possible. And the answer is they have. What is most striking about this incredibly diverse set of use cases is that each is motivated by a drive to be a more effective business. Ultimately these companies are seeking a competitive advantage."
Harrison will present the key findings of the Next Gen Production at the Media Production and Technology Show on 13 May.