The post-production house says it's seen an increased demand from clients wanting to return to work within facility offices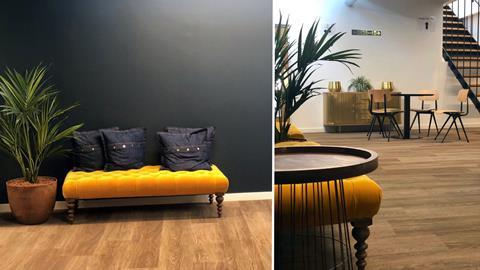 Envy has added 30 offline edit rooms to its Holden House building (pictured above). In an investment totalling £750K, Envy has boosted its in-house editing capacity, to cater for increased demand for facility-based editing.
Envy said there is still a "huge demand for physical facilities". Envy founder Dave Cadle said: "Building-based post houses have been questioned for years and even more in post-Covid times, with the majority of the industry talking about cutting back on real estate and pushing remote work.
"We have the ability to fully remote out every single one of our devices and all 200+ suites, giving our clients, production companies and anyone else who requires our services, complete freedom over how they want to work - be it in the facility, remotely or a hybrid approach."
But, Cadle says Envy is seeing clients booking more rooms than before and "looking to push through more projects than ever. Clients want to come in and embrace the creatives and their talent, with post-production being such collaborative art, we want to see our clients and the evidence shows that they want to see us."
Jai Cave, technical operations director, Envy, added: "Speaking to our clients over the last year, our feedback signals that the market is heading toward a hybrid work approach. It is clear that whilst remote working is going to be a useful tool in the long-term, demand for hybrid working and physical facilities is going to continue to grow. Offering our clients true flexibility whilst recognising that in person communication is important is going to be the most preferred way of working for the foreseeable."
Natascha Cadle, creative director, Envy, said: "Holden house is an amazing space and we're extremely happy to have obtained another floor in this building. Every room has access to natural light and there is a beautiful roof terrace. Ultimately, this space enables us to meet the increasing demand for physical space and offline suites."