The London post house has created a bespoke workflow to enable it to remotely work on 4K HDR projects for the Amsterdam-based company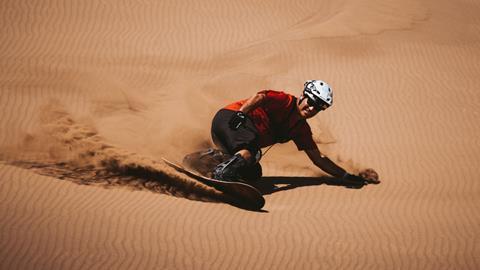 Envy has won the contract to provide Insight TV with post-production services. The deal means the post house will work on eight UHD HDR 50P projects, amounting to in excess of 60 episodes of content.
Insight TV is based in Amsterdam and focuses on high-resolution sports and lifestyle content that's produced and finished in 4K (and 8K, pictured above) UHD HDR.
It has a reach of more than 190 million households across 46 countries, with recent productions including skateboarding project Full Circle (co-produced by X-Treme Video).
Jai Cave, technical operations director at Envy, explained the setup of Envy's post services for Insight TV: "With the majority of the production companies they work with being on the continent, we needed to come up with a solution that brought them as close to the finishing post process as possible. We've used a Streambox Chroma 4K, delivering full quality UHD HDR 50P direct to Insight's offices in Amsterdam. The monitor Insight TV is using has been calibrated by Envy engineers, to ensure Insight TV is not only provided with an accurate picture but can also make detailed judgement calls alongside our operators.
"We [also] created custom 'zoom carts' that include a monitor, touchscreen and camera/microphone setup on wheels. This can be moved into any of our finishing suites and sits in the same position as the client would normally sit. Our operators then start the Zoom meeting and our clients can feel like they are in the room."
Envy business development manager Nicola Whitehead added: "Insight TV is always looking to take their shows to a new level, with 8K programming becoming a more prominent feature of their work in the near future. We are enjoying exploring all these avenues with our new friends across the North Sea."