The post-production house now wants to boost growth and expand its capabilities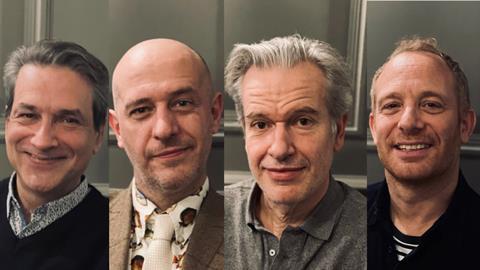 Post-production house Evolutions has announced that specialist SME investment firm, Enact, is a new major investor.
After a Covid-19 affected 2020, Evolutions is hoping the partnership can kick off a growth strategy for 2021. Enact will invest in this aim, and allows the post house to expand its capabilities - including a suite of new technical solutions for remote working after its rise to prominence.
As part of the deal, Jim Campbell becomes Evolutions chairman, and Enact's Chris Cormack will become non-executive director. CEO Simon Kanjee will continue in his role, alongside sales director Darren Musgrove, technical director Owen Tyler, and creative director Tim O'Brien.
Enact Fund II, a fund managed by Endless LLP, invests capital of up to £5 million into UK based SMEs that that have not reached their full potential, face challenges to growth, and typically do not fit the investment criteria of traditional private equity or bank funding. Its investor base includes entrepeneurs, former board members and management from former portfolio businesses. The largest investor in the fund is the Endless and Enact partner and employee group.
The deal was brokered on behalf of Evolutions by specialist business advisory firm FRP.
Evolutions CEO, Simon Kanjee, said: "This is an exciting new chapter for us, with the investment from Enact we are perfectly positioned to accelerate the growth of the business in this rapidly changing environment. The global pandemic has had a significant effect on the industry although we've quickly adapted by developing and delivering remote post-production solutions and workflows which have become essential for our clients."
Partner at Enact, Chris Cormack, added: "Evolutions is a prominent player in the post-production industry, and we see significant growth potential as consumers' demand for content continues to increase exponentially across both traditional and new SVoD platforms."
Recent Evolutions clients and projects include Channel 4 series First Dates for Twenty Twenty, ITV reality series TOWIE for Lime Pictures, and Countryfile for BBC Studios.