Fans will benefit from a detailed set of real-time stats and analysis through Formula 1's use of cloud-based machine learning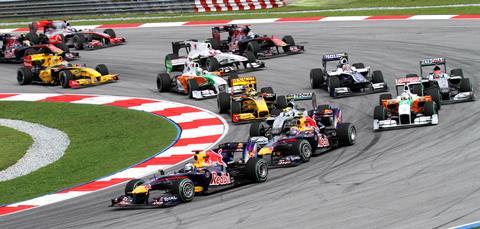 The Formula One Group (Formula 1) is moving from on-prem data centres to Amazon Web Services (AWS) to make use of cloud-based real-time analysis and machine learning to "uncover never-before-seen metrics that will change the way fans and teams enjoy, experience, and participate in racing," says Formula 1.
Formula 1 plans to use Amazon SageMaker to train deep learning models, using 65 years of historical race data stored in the cloud, to extract race performance stats and make race predictions and provide insight for fans into the split-second decisions and strategies adopted by teams and drivers.
The organisation is also streaming real-time data to AWS using Amazon Kinesis – which collects and processes large streams of data records in real time – to provide performance data for each car during each event with "unmatched accuracy and speed".
"Formula 1's years of valuable historical race data analysed against real-time information will uncover new racing metrics and insights that were unimaginable in the past."
Using machine learning, Formula 1 can pinpoint how a driver is performing and whether or not drivers have pushed themselves over the limit, and share these insights with fans through TV broadcasts and digital platforms.
Pete Samara, director of innovation and digital technology at Formula 1, said: "For our needs, AWS outperforms all other cloud providers, in speed, scalability, reliability, global reach, partner community, and breadth and depth of cloud services available."
Mike Clayville, vice president, Worldwide Commercial Sales at AWS added: "Formula 1's years of valuable historical race data analysed against the real-time information that is collected in every race using AWS's machine learning, streaming, and analytics services will uncover new racing metrics and insights that were unimaginable in the past."