Short film competition Homespun Yarns 2018 open for entries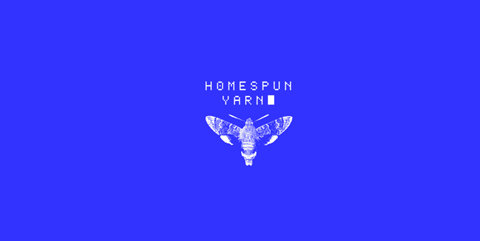 Entries are now open for annual short film competition Homespun Yarns. Those taking part are given a single word brief and asked to submit an idea for a short film based on this.
The competition is now in its fifth year and this year's brief is simply 'If'.
The deadline for Homespun Yarns 2018 entries is 11:59 on Friday 27 April. A judging panel will then shortlist three ideas, which each win the opportunity to turn their idea into a "finely crafted" short film, funded and assisted by music videos and short film editing house Homespun.
Each of the shortlisted projects is given £1,500 funding and will also receive editing services from Homespun. A series of competition sponsors will also offer "expertise and knowledge" to those shortlisted.
"The idea this year is to educate young filmmakers through our associations and supporters," said Leo King, co-owner and editor of Homespun sister company and fellow editing house Stitch.
"We are incredibly lucky to be working with Wave Studios, Panavision, Kodak, Freefolk and Cheat again, who will all be involved from the pre-production stages to advise our directors and guide them through their areas of excellence."
"We have Performance Insurance involved for the first time, they will be on hand in relation to the film insurance process," continues King. "We want everyone involved to establish contacts they can build relationships with for the future."
An awards night is scheduled for October when the final three films will be screened and judged by the audience. The winner will receive "kudos", "an unrivalled kick-start to their filmmaking career" and a £500 cash prize.
Homespun Yarns 2018 – The brief in full (from https://homespunyarns.tv/brief/)
This year's brief is an ode to the greatest word in the creative vocabulary, 'IF', a word which opens infinite possibilities, all of which are yours to explore.
Your task is to submit a compelling short film idea that begins 'IF'. Projects can be anything up to five minutes long and can be produced in any style or medium.
01 > Submit an idea for a short film that fits the brief. Ideas can be submitted in the form of storyboards, treatments, scripts – any format that best communicates your idea.
02 > The three to four best ideas will be shortlisted and given a £1,500 production budget, as well as complimentary production support.
03 > The finished films will be shown at the awards night, where the overall winner will be crowned. The winner will then receive a further £500 cash prize.
________________________________
Please enter at homespunyarns.tv/enter
or email Alice@stitchediting.tv
Please use a file-sharing programme for large files. Title entries 'Homespun Yarns: Entry title'.