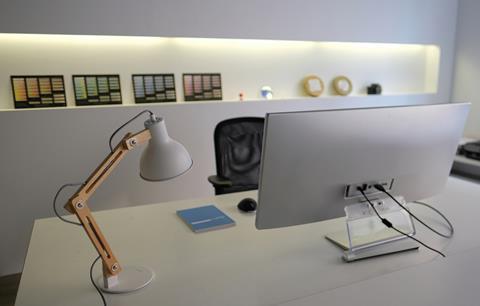 FilmLight has opened a fully-staffed office (pictured) in Munich, Germany, to provide hands-on service throughout central Europe. The colour grading system maker's image engineer Daniele Siragusano is heading the office, and a team of workflow and support engineers will also be based there. The office includes a grading suite and FilmLight says a "well-known colourist" is also "due to become part of the team in the coming months."
The base has "room to expand" and the longer-term intention of the company is to continue to build up staff numbers there over the next few months and years.
FilmLight is also planning to place experienced staff from around the world at the Munich office for periods of time to help "bring new approaches to European customers while also allowing the team to gain more from their careers."
"It enables us to engage more directly with our users," said Siragusano. "And we can offer professional training in the grading suite, giving creatives in Europe the choice of courses on site, in London and now in Munich."
Mark Burton, head of EMEA sales for FilmLight, who will spend a substantial part of his time working from Munich, added: ""The conversations we are now having [with customers] are increasingly detailed and require very specific technical knowledge around workflows, colour technology and systems integration. We owe it to our customers to put our experienced people where they can best serve them."
"As well as being a post-production powerhouse, Munich is a great base from which to travel, with fast train and comprehensive flight connections around Germany and the surrounding countries. Having a well-placed European base also ensures that regardless of the outcome of Brexit, there will be no adverse impact on our customer base."
FilmLight's Munich office will be open by the end of this month.