Facility adopts Pixit Media's storage platform to support growing demand for high-end grading and finishing work.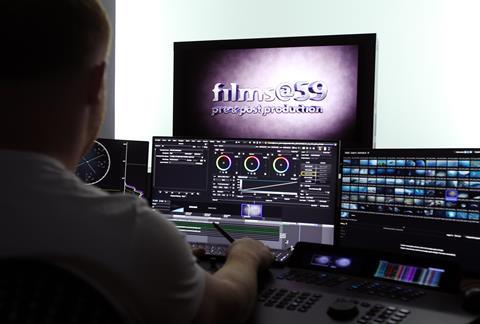 Bristol post house Films at 59 has installed Pixit Media's PixStor storage platform to support its 4K high-end grading and finishing work.
Films at 59's recent credits including 4K programming such as Our Planet (Netflix) and Dynasties (BBC One). The facility needed to replace its legacy SAN as it could no longer deliver the performance or reliability that 4K, and future 8K, productions demand.
Films at 59 worked with integration partner Digital Garage to install PixStor.
The PixStor system at Films at 59 currently has six workstations attached to it: two Autodesk Flames, two FilmLight Baselights and two Assist systems, with the capacity to add further workstations. It connects Films at 59's Avid network, Storage DNA archive system and Object Matrix nearline storage together.
Films at 59's operations manager Stuart Dyer said: "PixStor's software-defined architecture provides us with a future-proof platform based on commodity hardware, with performance bandwidth guaranteed for the lifetime of the system with no degradation."
"With an expansion in high-end broadcast, we are seeing an increasing volume of files from production companies and PixStor helps us to manage them in a really simple way," added Andy Farmer, Films at 59's senior engineer.
"Films at 59 is both a technical and creative trailblazer in post-production and we're proud to support their team as they continue to deliver stunning 4K programming," said Pixit Media CEO Ben Leaver.