Hire company investing heavily in 4K rental kit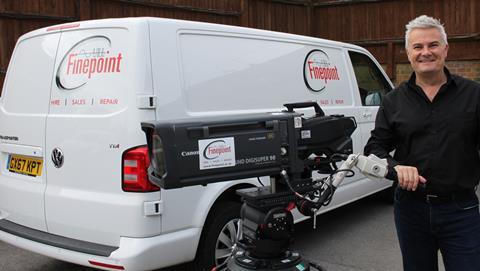 Finepoint Broadcast has kicked off a £2m spending spree in rental kit, which will continue for the next 12 months.
With 4K gaining traction in the TV market, Finepoint has invested in kit such as Sony HDC-4300 and HDC-4800 (pictured) cameras and 4K Canon lenses.
Other recent additions to its rental fleet include EVS's XT3 ChannelMax and XFile3 production servers, Vinten Vector 430 pan and tilt heads, and Sony's 30-inch OLED monitor, the BVM-X300.
Finepoint hire manager Clive Northen said: "Hiring enables our customers to match their equipment needs to specific projects without incurring heavy capital costs. It also cushions them from the rapid advances currently taking place in terms of production standards, notably the transition from HD to UHD, from SDR to HDR, from SDI to IP and conceivably from UHD to 8K"
Finepoint is based in Kingswood, Surrey and has a sales office at Pinewood Studios.