Janet will head up the audio post house's predominantly female team of production and creative talent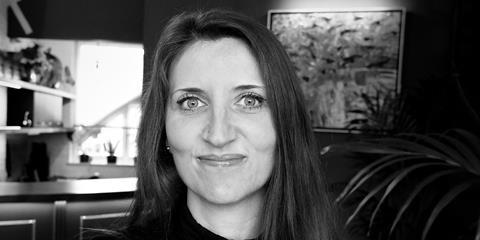 Fitzrovia Post has promoted Cécile Janet to audio lead for all creative content and technological development.
She was previously senior mixer.
In her new role, she will oversee Fitzrovia's output across all genres and formats, leading a team of in-house creatives from senior dubbing mixers to junior positions. Janet has more than 10 years of mixing credits, including Ice Age: Return of the Mammoth for Channel 4; Positive Energy for National Geographic; and Ben Collins: Stunt Driving for Amazon Prime.
Fitzrovia Post has a predominantly female team of production and creative talent. Fitzrovia Post founder Rob Butler-Biggs said: "It's disgraceful that women creatives have not been recognised as much as their male counterparts in the same roles; even worse they weren't encouraged to pursue those positions in the first place. I am thrilled that under [Fitzrovia Post director] Keiran Brown's leadership Fitzrovia is actively changing the landscape and with Cécile's appointment we will continue on this trajectory."
Brown added: "Cécile has been a driving force to the business, and I'm delighted to announce her promotion. She is an incredibly inspiring woman and has quickly become a favourite, not only with our clients but also our team. In hiring an audio lead I've made it no secret I was looking for a strong female to fill the position and lead my creative team."