Owner and MD change at South Bank post-production house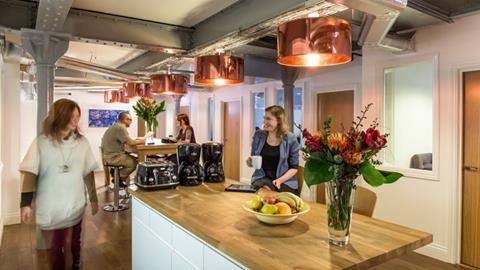 Silverglade's former managing director Jason Tomkins, who left the company in October 2016 after five years in the role, has rejoined as chief executive after buying up shares in the post-production house.
Tomkins revealed that the 34-year-old company, based in London's South Bank, had been looking for a buyer in recent months, and said Silverglade had been "finding it difficult" to continue in its existing form.
"I didn't want to see it being sold off to an asset stripper. The company has a great future and fantastic potential, and that needs to be built on."

Jason Tomkins told Broadcast
Prior to taking over ownership, Tomkins had a 20% shareholding in the company. He said he "made an offer to the other shareholders to take over the other 80% of Silverglade, which they accepted".
Tomkins' immediate plans for the company are to "remodel and redevelop the fabric of the building to make it more client-focused".
He added that while ITV, "a major part of Silverglade's client base", will no longer be a near neighbour, the indies it works with on productions for the broadcaster, including Potato, Shiver and The Garden, all remain local to the post house. Tomkins added that Silverglade also wins work from producers who travel into the area.
As well as concentrating on expanding its core work in factual television, Tomkins wants to diversify into other genres to ensure good footfall into the facility.
"I'm in discussions with a short-form company about moving into our space," he said. "There are a lot of ad agencies nearby, so it should be a good fit. We've been exploring advertising work of late and have posted a few commercials at Silver-glade already. I think it's important we do different genres of productions going forward."
While Tomkins will take the helm as chief executive, the role of managing director is yet to be filled. Vanessa Myrie, who joined Silverglade as commercial manager last year, took the reins as managing director earlier this year, but said she had stepped down from the position as she wanted to "give Jason a chance to take over the company and run it exactly the way he wants to. It's not an acrimonious departure".
Silverglade has carried out post work on Oscar Pistorius: The Interview, The Martin Lewis Money Show and drama-doc The Investigator.